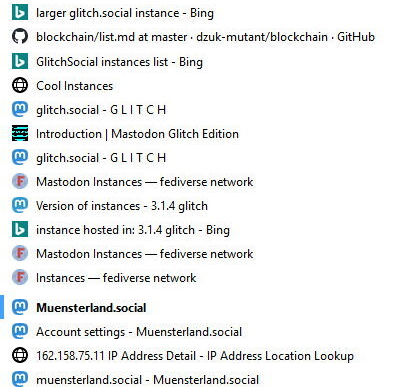 ---
Glitch-Social — Instances list is really needed
On June 3, I wrote a Toot at my new account, found late on the previous night. (the busy tabs list mentioned is the banner above)
A picture of my busy Tabs list in #Waterfox browser shows that I really was looking for some good GlitchSocial instances.
Had been intensively searching for a list (non-existant, afaik) of Glitch-Social instances. They tend to be blended in with generic mastodon ones, so it was quite a chore. In a Blog page about this, I wrote:
[ I WILL provide that list soon — there is a need ]
Read more...