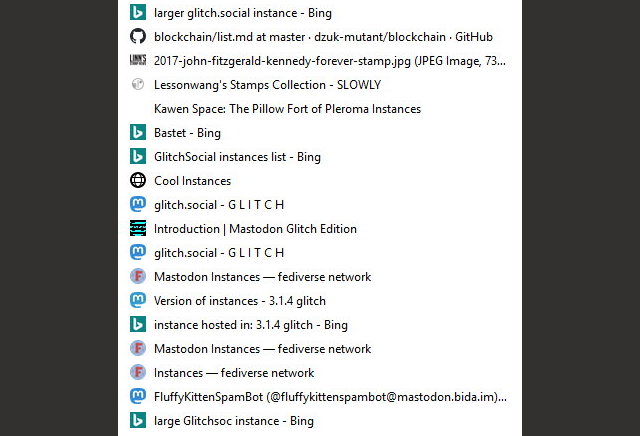 ---
I have been thinking about a new and better Instance.
And a small snapshot of my busy Tabs list in #Waterfox browser shows that I really was looking for some good GlitchSocial instances.
Found a nice one, here. Muensterland.social came up in my search, from one of those tabs in the header banner.
Thank you, 🐘nipos@muensterland.social ! 😺
#MarkDown love for me. #xp #glitchsocial
Read more...