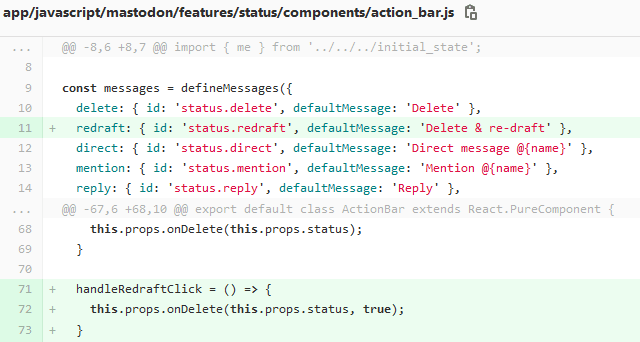 ---
The Various Use Cases for Delete/Redraft :
Mastodon's Delete/Redraft is a nice and simple tool that can be used for various reasons.
The simplest is when you realize there's some small typo, or the wrong image was attached to a post, maybe. With Delete/Redraft, a quick fix is possible without having to re-enter the text, or to copy it to Clipboard, before using a Delete, then a full new post (or new reply to whichever post it related to, if that was the case).
I find this to be one of the RARE cases when Mastodon offers me more functionality than my Pleroma account — where Delete/Redraft is NOT available (more on this later in the article).
So let's see how we can use this feature in more elaborate ways?
Read more...